Printmaking is a passion of mine. Hand printing requires patience, problem solving, creativity, a dedication to process and an understanding the tools at your disposal. I actively print because it compliments my personality and provides a structured creative outlet during my free time.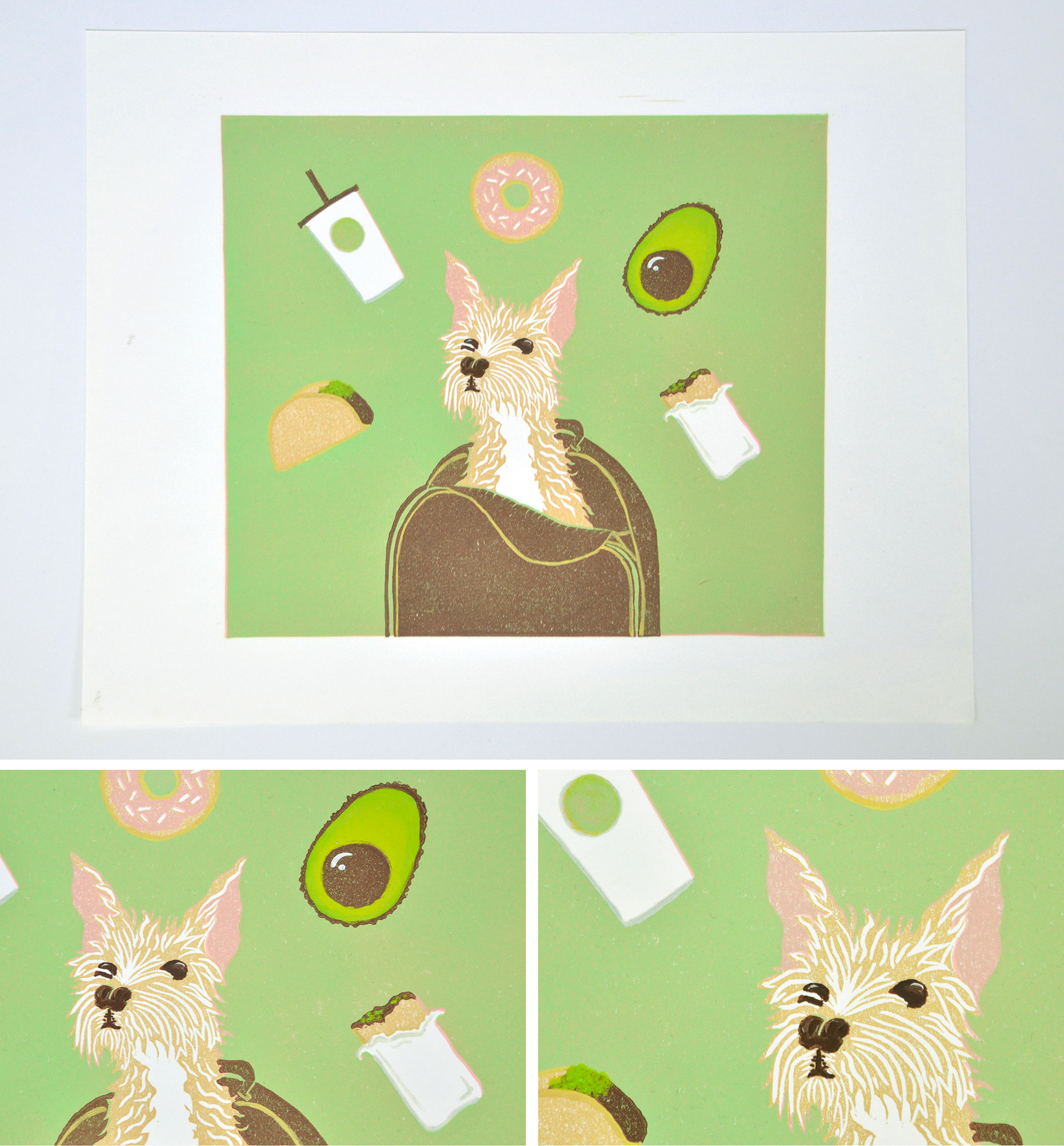 This print was created as a commission of a loyal, ride-along companion, Odie, who has a taste for the finer human foods.
I used a reduction print method on this four color print with added hand detailing. Reduction printing requires that separate colors are printed from the same block at different stages of carving. Often, the lightest color is printed first and the darkest color is printed last due to the process requiring a significant amount of overprinting. 
The layer order of the above print is as follows: tan, pink, green, brown,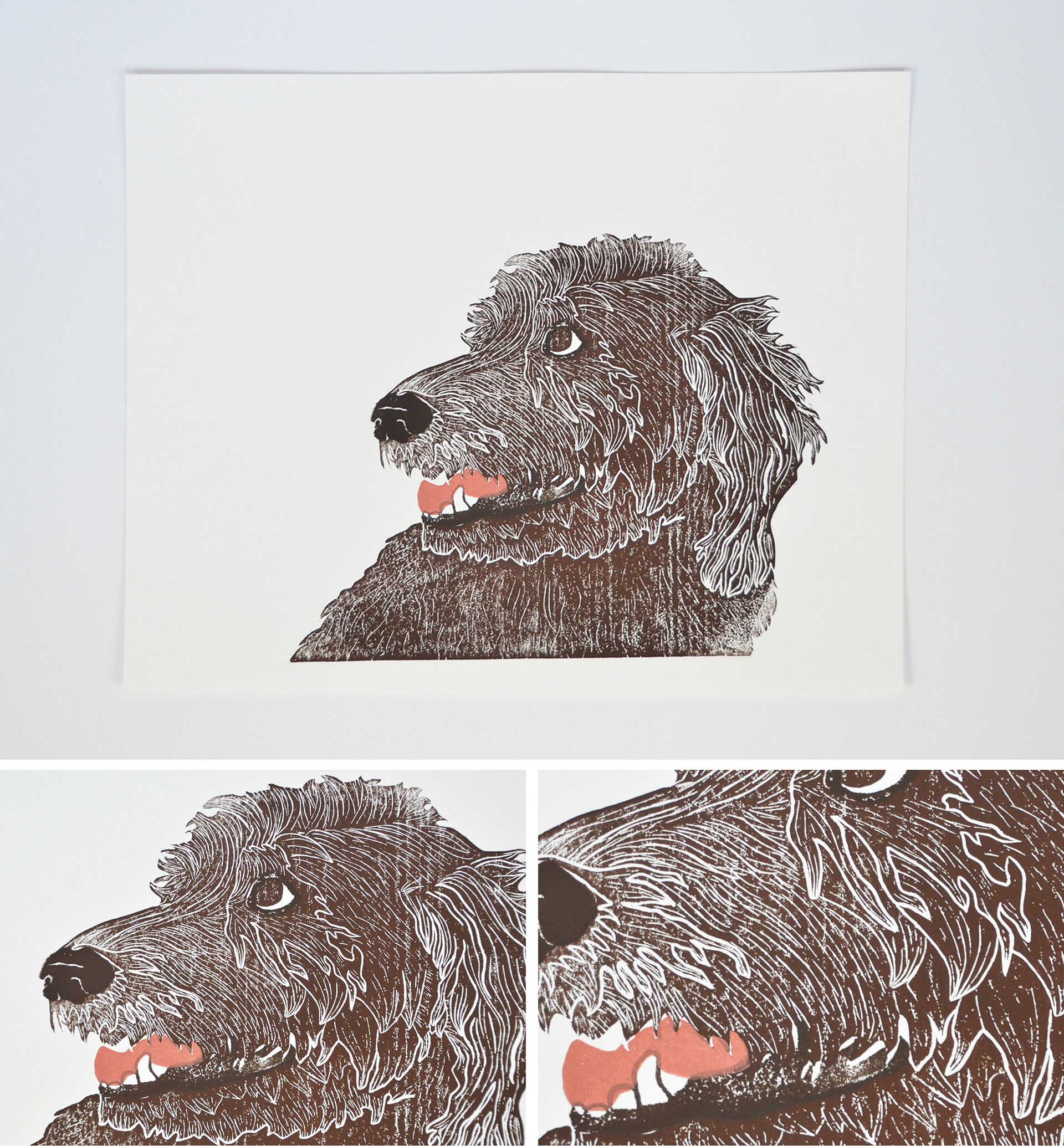 Created as a pet portrait, I used five separate blocks to create a degree of depth in this print. My goal with this block print was to focus on texture through different cuts and line weight.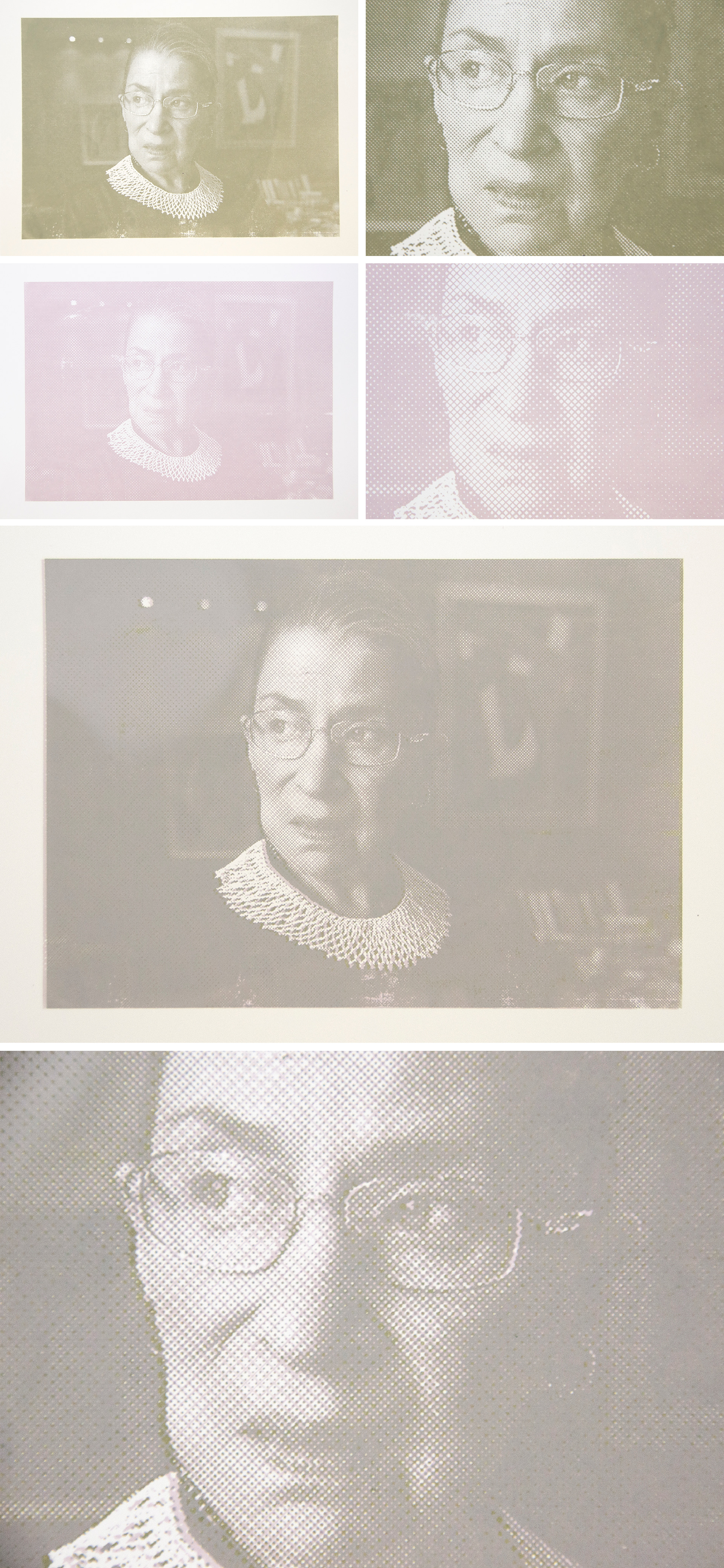 This screen print of Ruth Bader Ginsberg was created as an experimentation with halftone styles, transparency, and color theory. My desire was to layer two different halftones set at two different frequencies and to have the outcome be a neutral gray. The first print shown is the olive layer and the first layer printed. The second print shown is a transparent lavender where I adjusted the transparency to best neutralize the olive and produce the gray in the final print.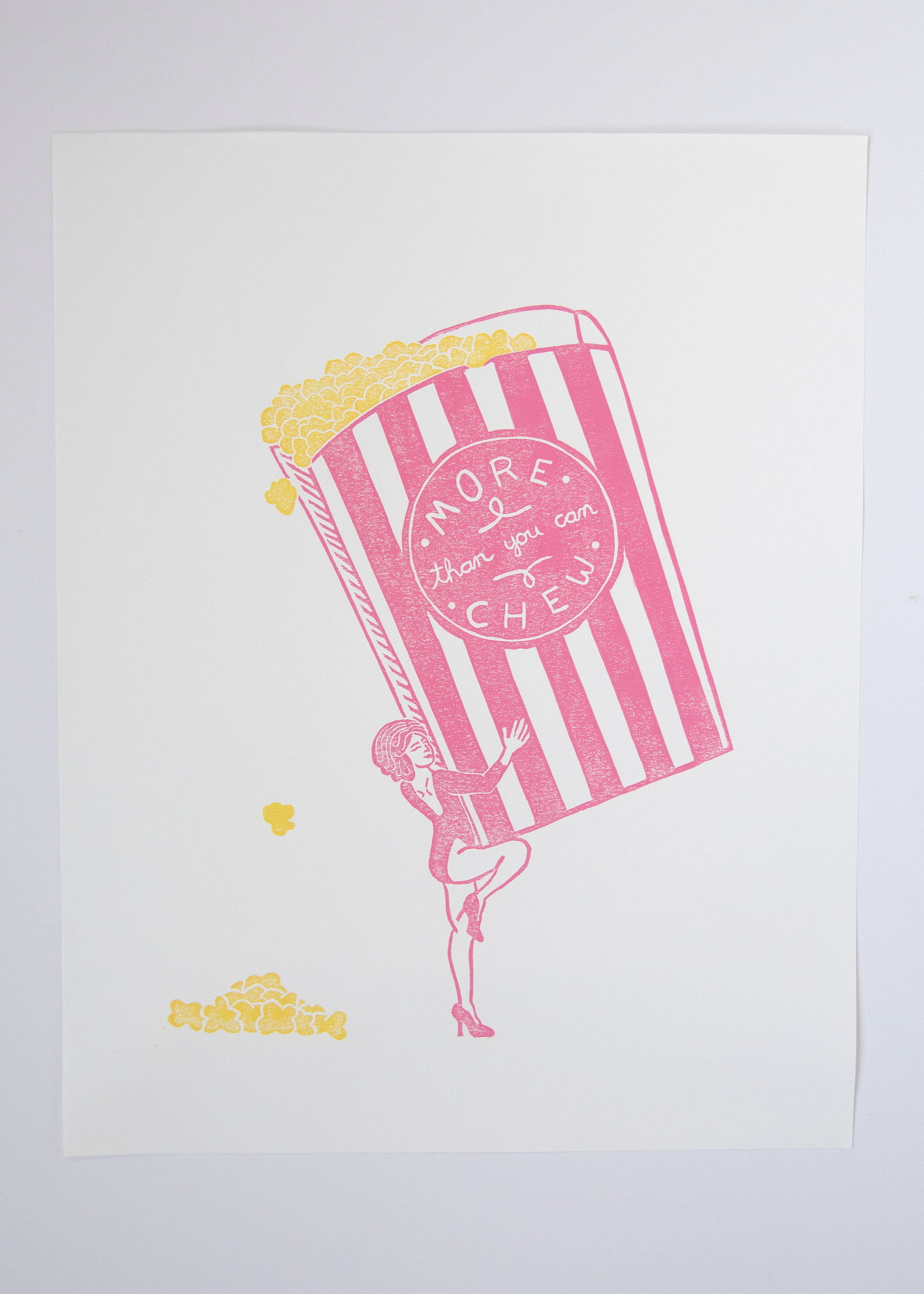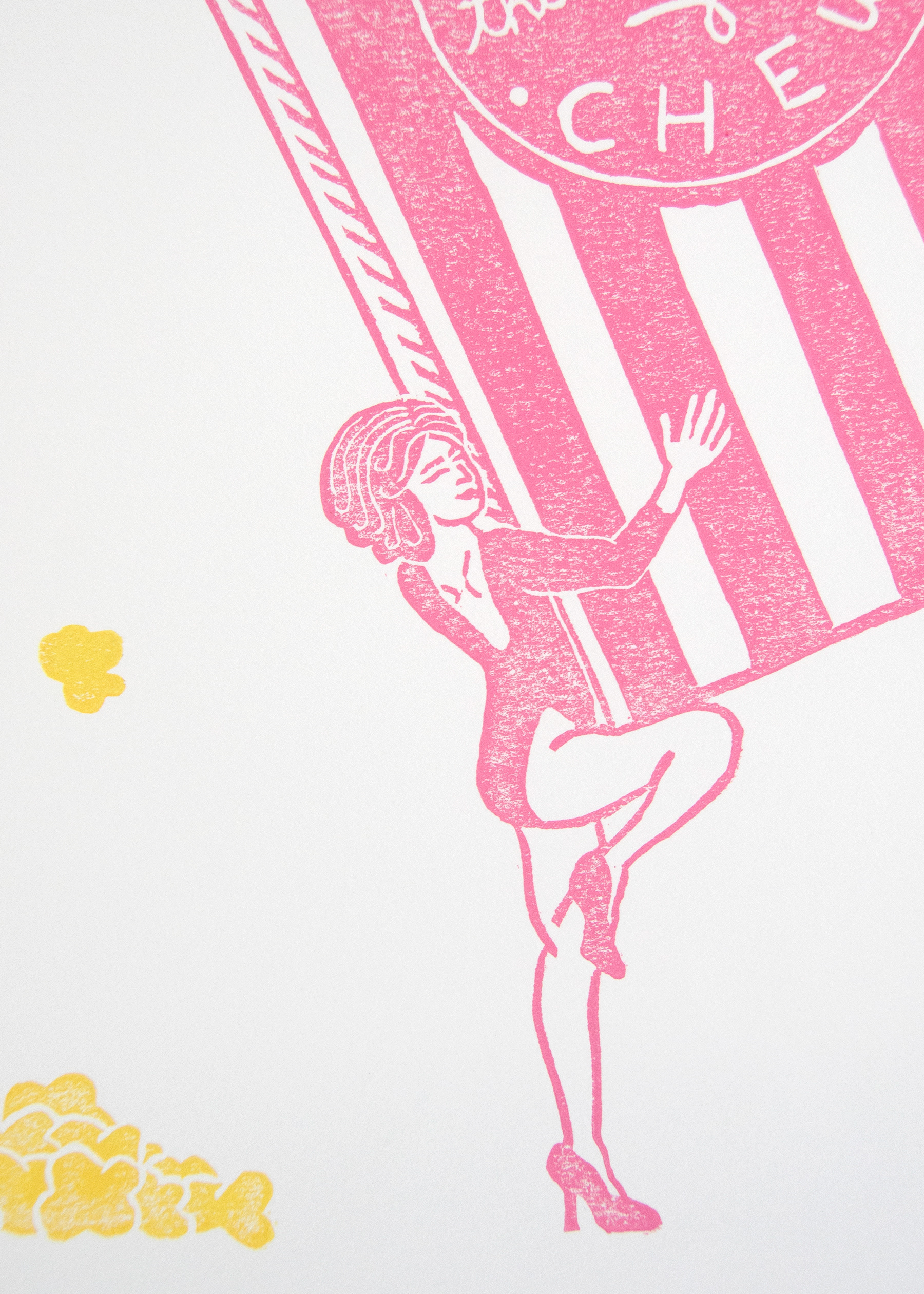 The above print is a two-color, three-block print where the blocks fit together to allow for a single-pull print. 
I am always inspired by strong women who can hold their own. For this print, I wanted to take the fun of the circus and combine it with the passion I feel for strong female characters. My main visual inspiration came from vintage circus show girls who often weren't in a position of power, yet were able to harness their femininity and exude confidence through that.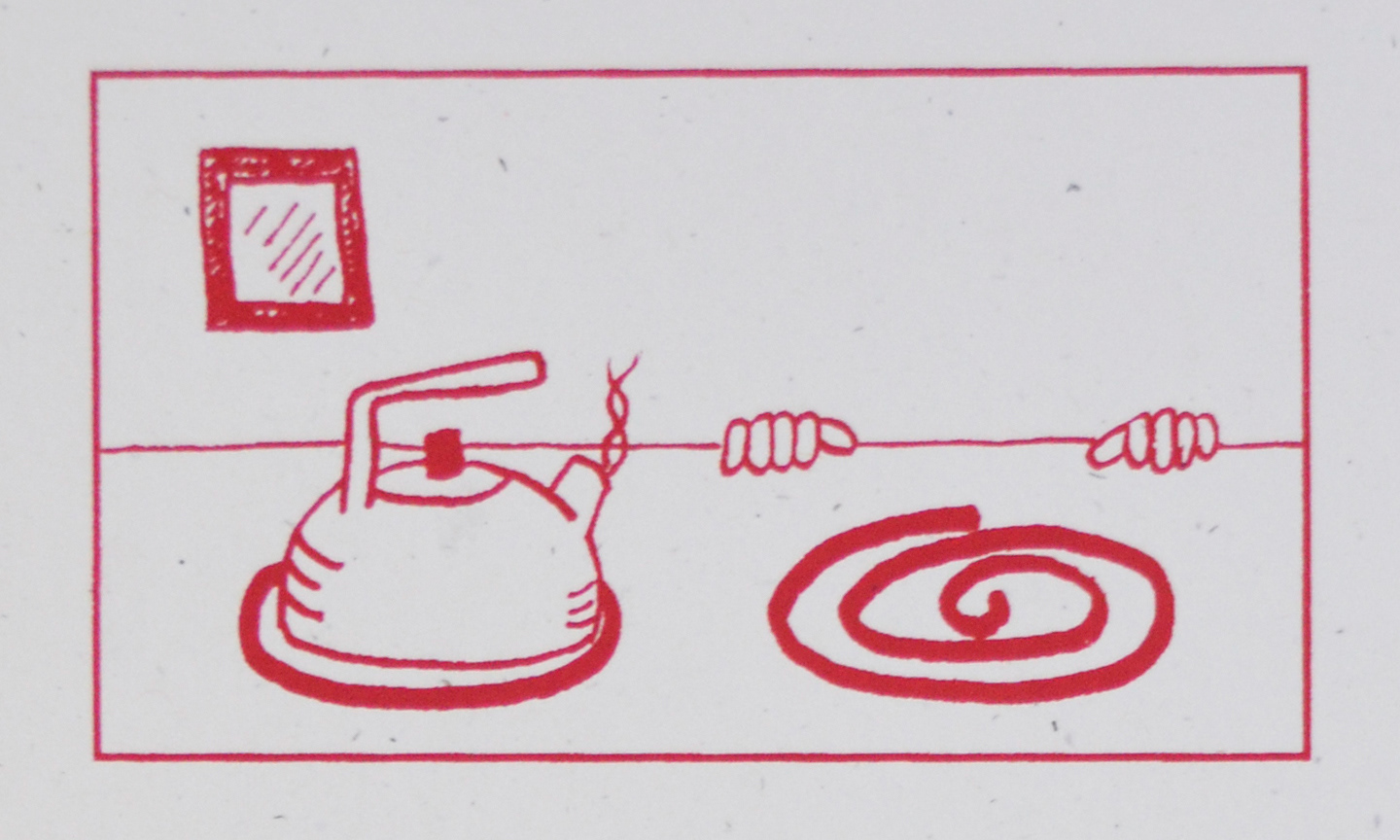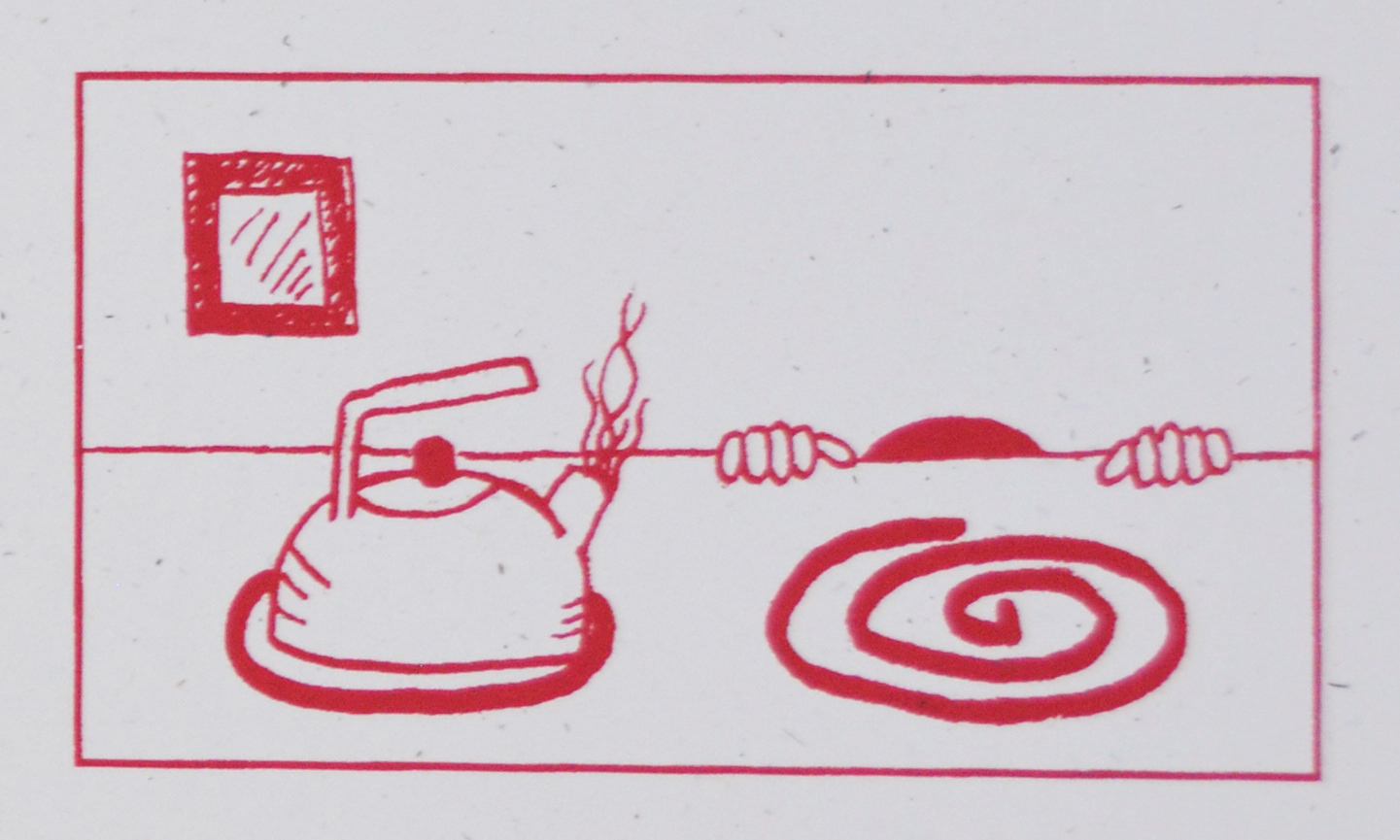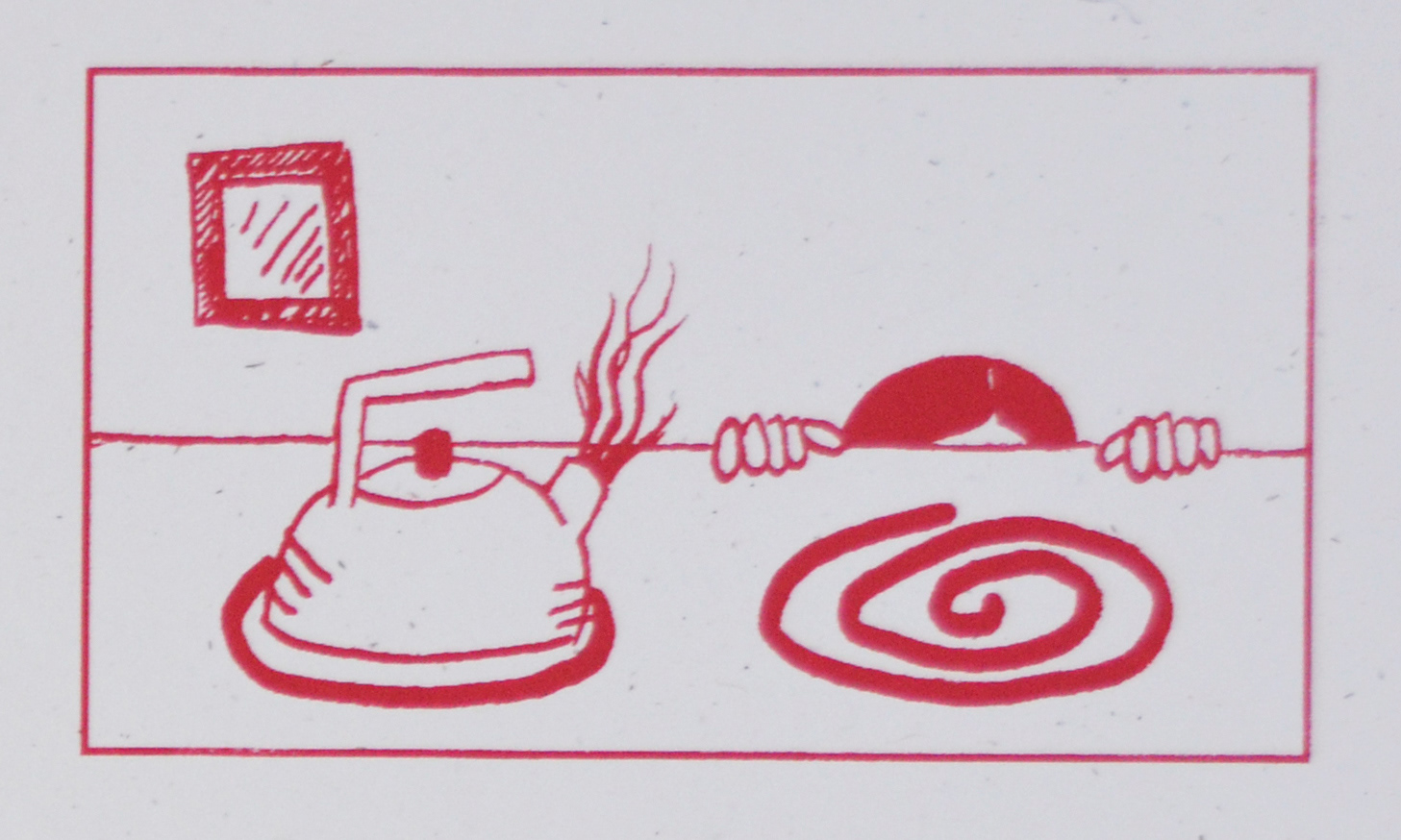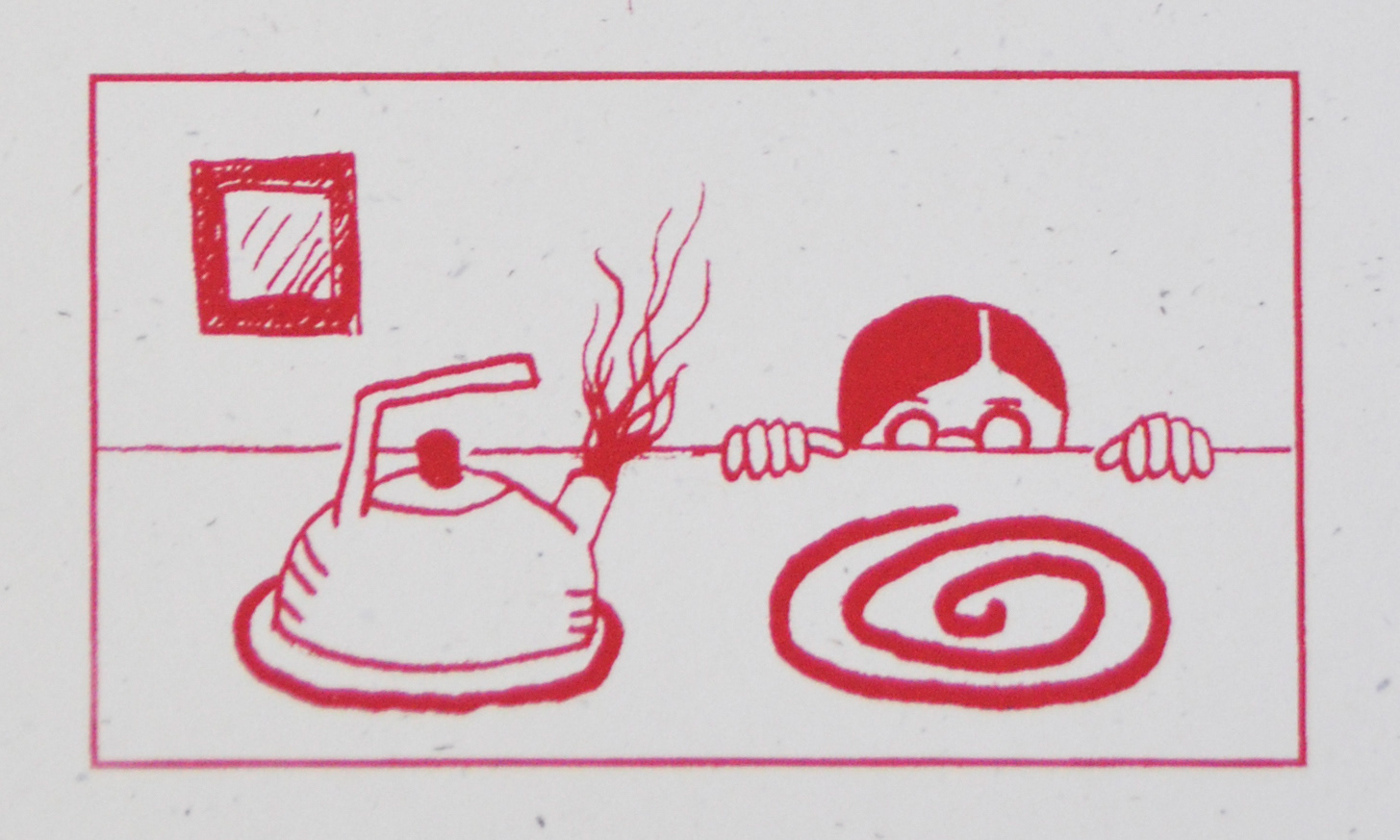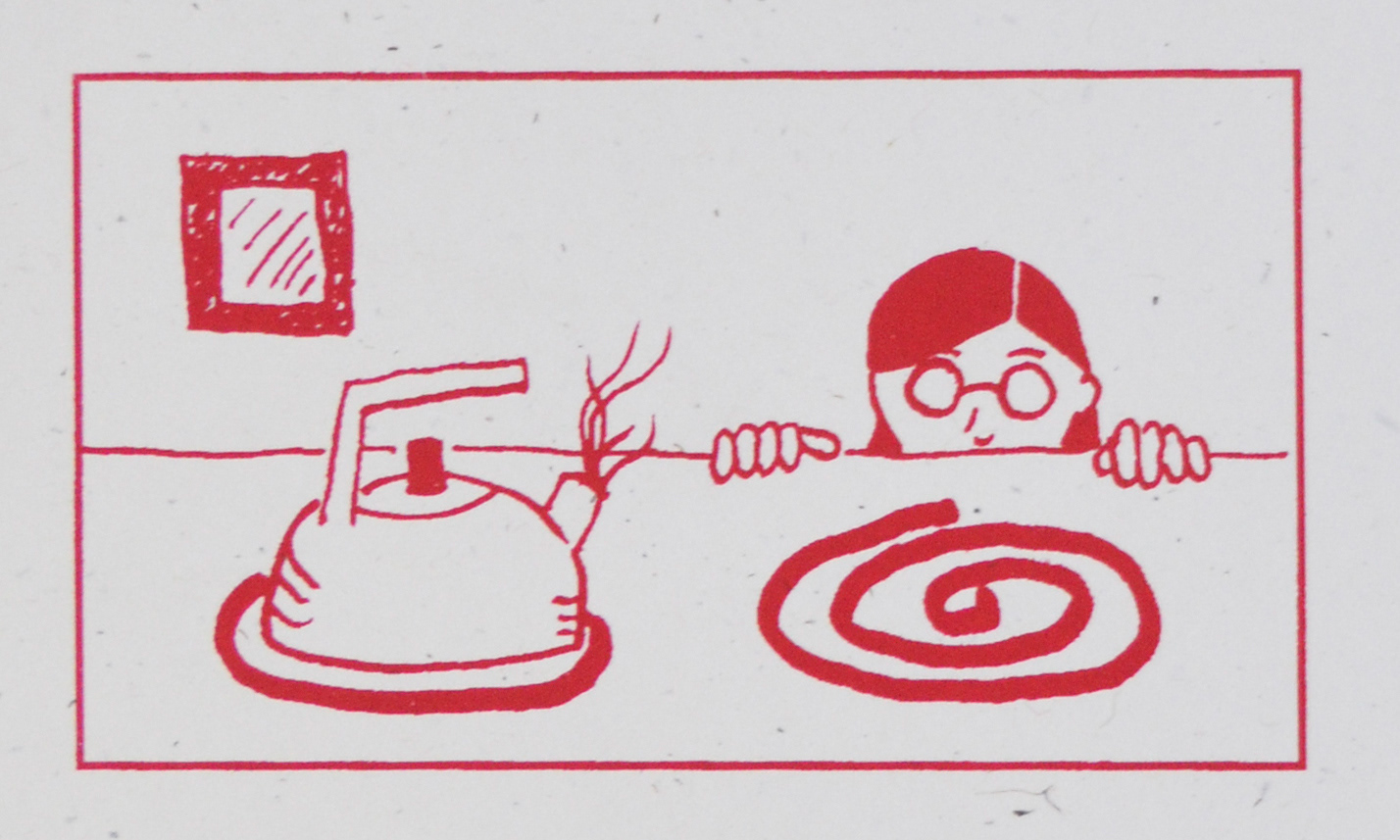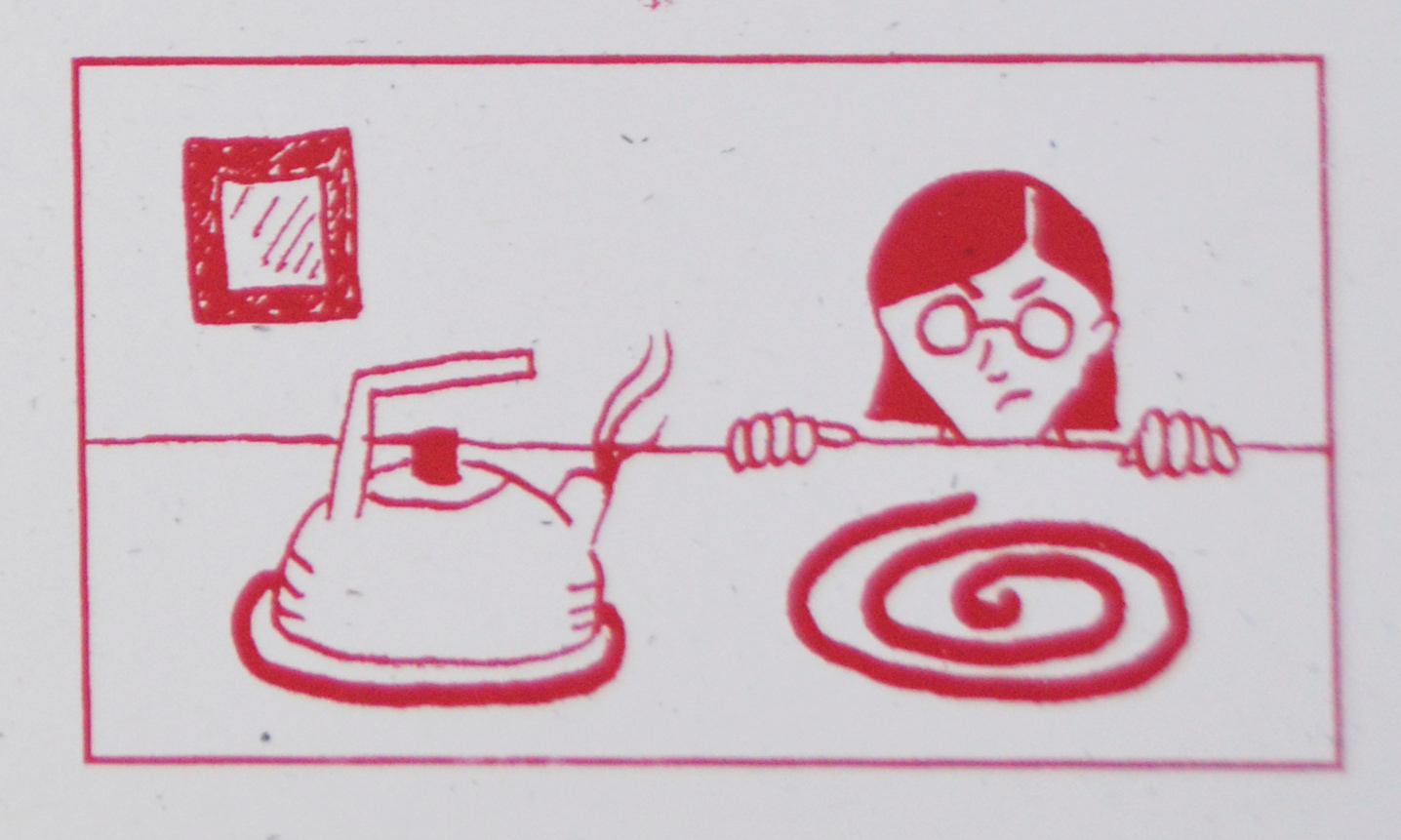 The above animation was created by illustrating and screen printing six frames. The screen printing adds a textural value that you are unable to achieve through illustration alone. 
This block print was inspired by the coast of Maine and my father's love for sailing. I wanted to use this print as an exploration of how to use negative space in order to translate a complicated scene into a one-color block without losing depth within the composition.